Philip Birkitt
Guitar / Drums / Lead Vocals / Vocal Harmony and Producer
Phil Birkitt on guitar
Phil Birkitt in Italy on drums
Phil Birkitt producing
Phil Birkitt producing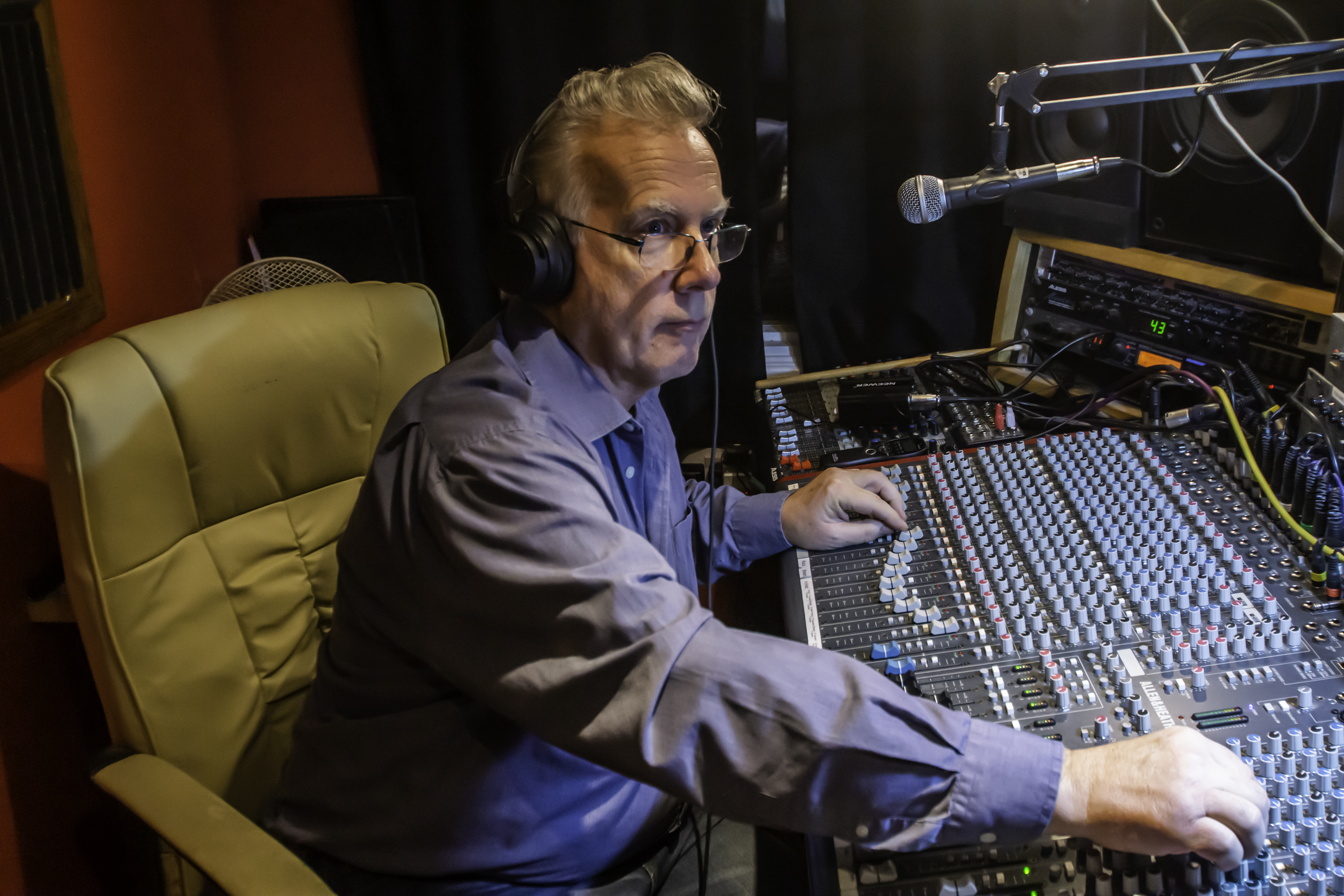 Phil started in the music industry when he was 21 and has played mainly Rock'n'Roll and Rockabilly most of the time with a little country now and again. He has fronted a few bands as the vocalist but has spent most of the time behind the drums. He started mixing and recording after he went into a studio and wasn't happy with the final mix. He joined Terry in 2017 and formed Alconbury Blue along with Terry whilst chatting about the business over a cup of coffee.
David Jacklin
Keyboards / Piano/ Composer/Musical Director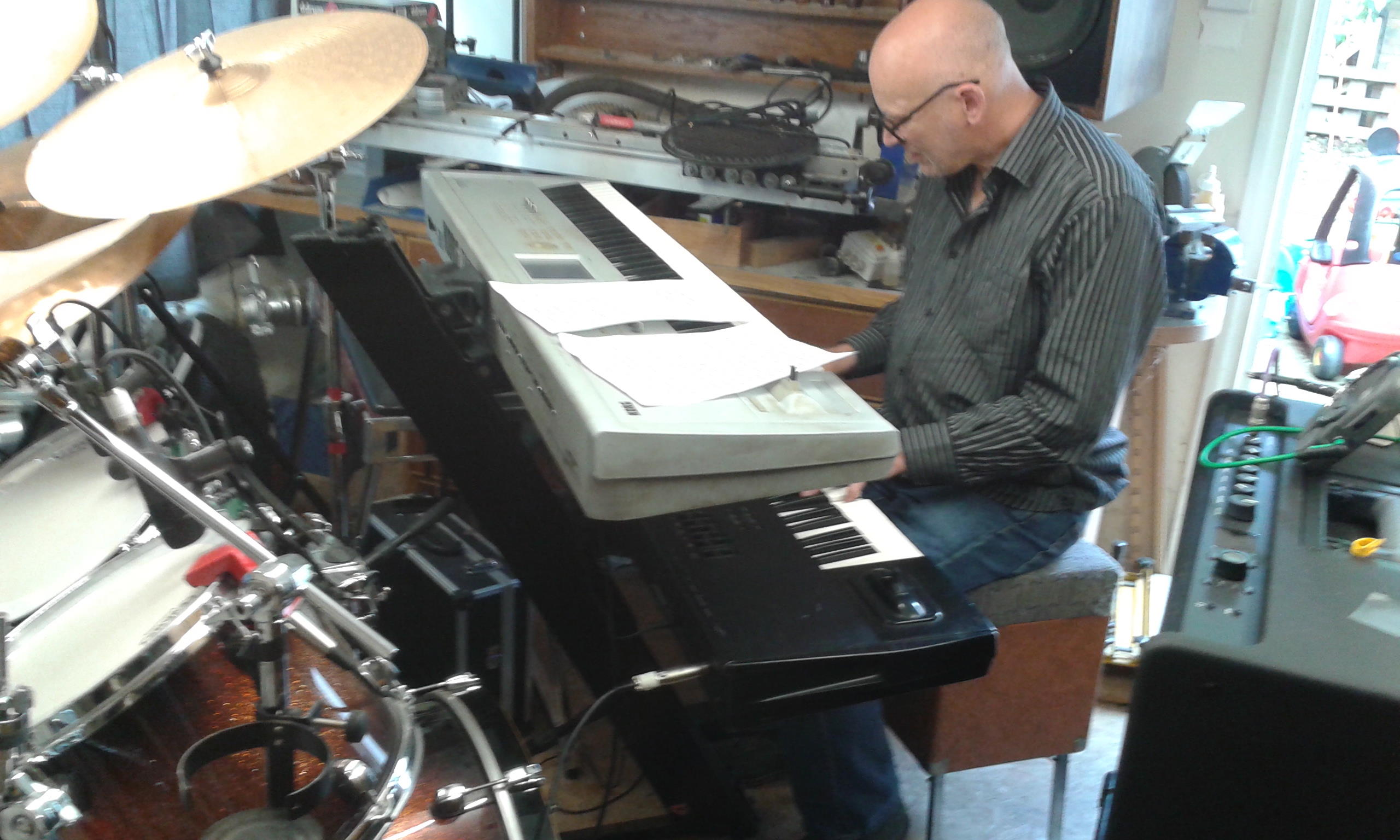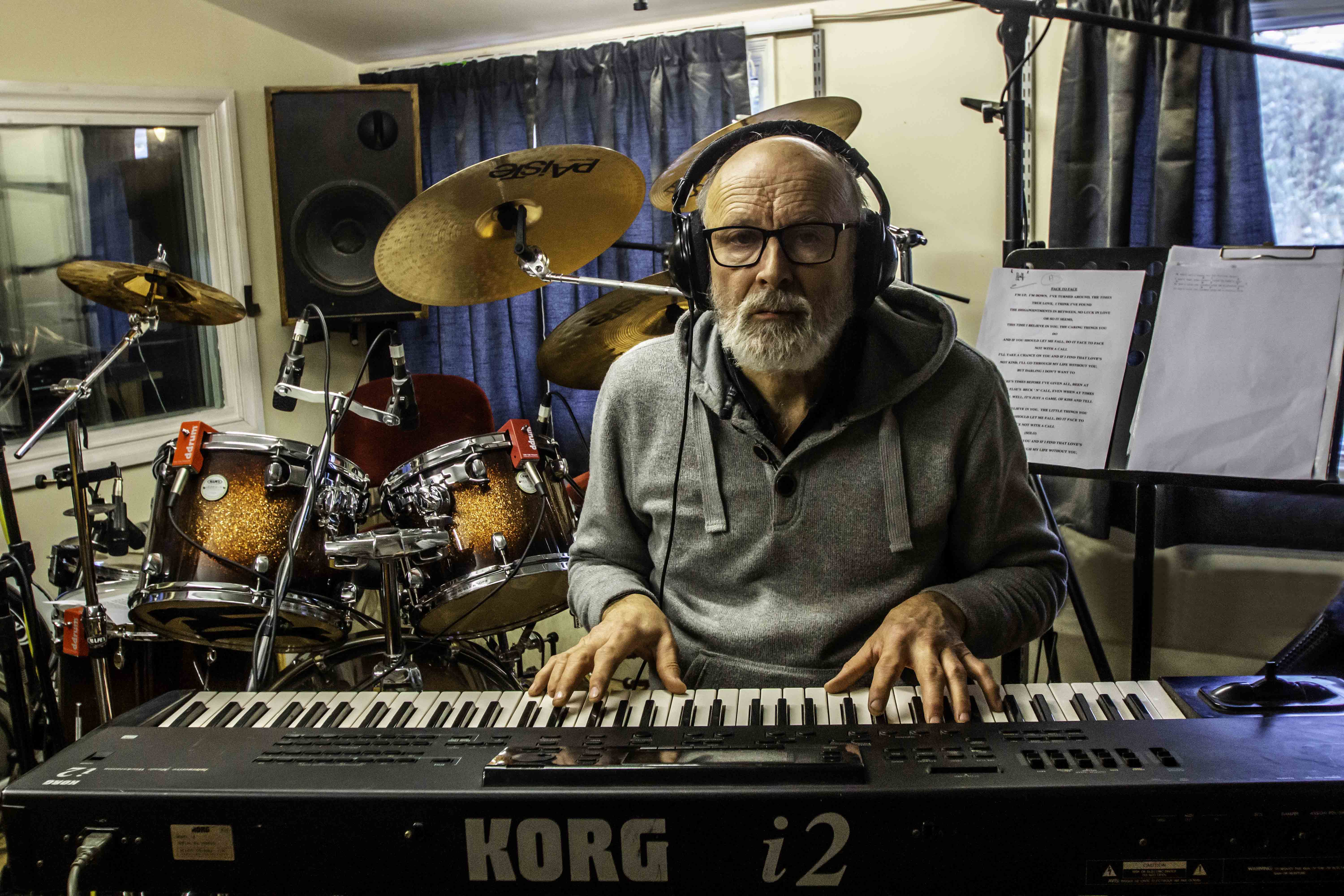 David has been in the music business for over 40 years and is  a very well known, respected Musician and  Musical Director. David was, for many years, MD for many well known Singers, Comedians, TV Stars and Cabaret 'Artists'.  David can play anything from Dance Music , Rock, Pop and has been known to do a bit of heavy Metal and Jethro Tull!  The last Band David was in, was a brilliant 'Soul Band! Apart from being  our Piano/keyboard player and vocalist, David is also Alconbury Blue's  Musical Director.
Terry Dean
Vocals/Vocal Harmonies/Composer/Songwriter/Guitar/Bass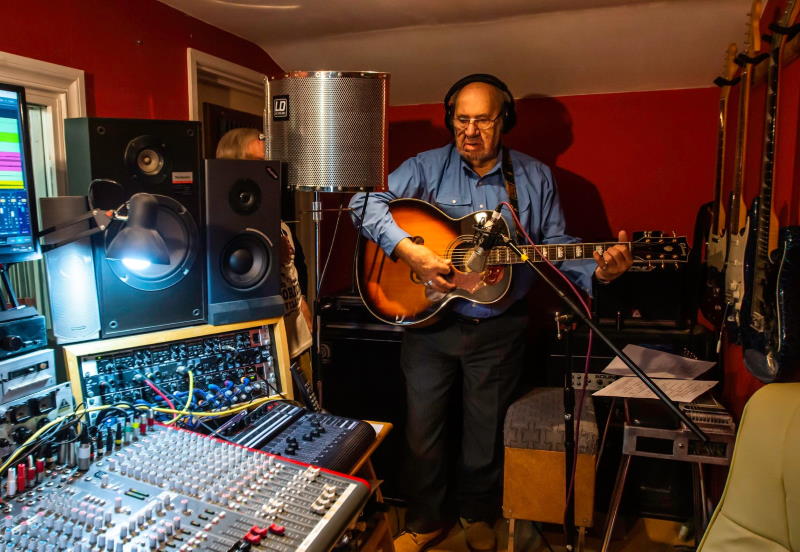 Lead Vocals / Vocal Harmony / Songwriter / Composer / Rhythm and Bass guitars / Light Percussion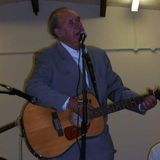 Terry Started his musical career in  Skiffle and then Rock n' Roll with various Bands and for 8 years, was a 'dep' Bass player/ Rhythm Guitarist and backing singer for  several of the 1960's Pop Stars and  was also a Studio  session backing singer/ Guitarist & Bass player for several London Studios in the 60's and 1970's.
Terry is probably more well known as a Country Singer/Songwriter/Compere and toured Europe and the UK for over 8 years with various Bands as support for many USA Country Music Stars.
Brian Duggan & Terry formed their  first Country Band, 'Country Rain ' and with the addition of Haz Eliot as a lead vocalist,  were renamed 'Haz Eliot with Feeling', in order to break into cabaret.  This Band won the viewers vote on New Faces, coming second to Marti Caine on the final show. They also won .'Best British Country Band' in 1975  at the Wembley Festival of Country Music & Best Newcomer's'  by the CMA. Terry went on to win other awards with MDB and Country Shades.
Read the full story on Terry's Website. www.terrydeansbritishcountrymusic.co.uk
Terry's Country Bands include,  Apache', MDB, Misty Dream Band and Country Shades. Terry was also a member of The Lincoln County Boys ( later known as ) Terry Dean and the Nashville Katz's Band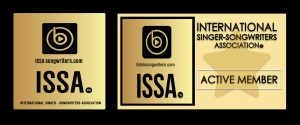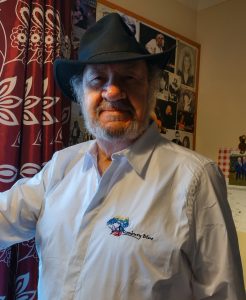 The Alconbury Blue Logo embroidered on a white shirt.
Visit Terry's  British Country Music web site for an insight into the British Country Music Scene 1960/70/80/90's. British Bands/Singers/Songwriters, Photo's , Stories, info and lots more! Come and contact past Band Members, Fans or Friends on this website dedicated to British Country Music, past and present.
www.terrydeansbritishcountrymusic.co.uk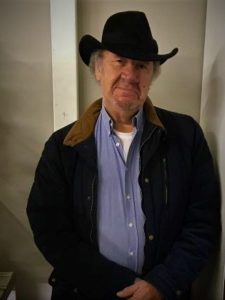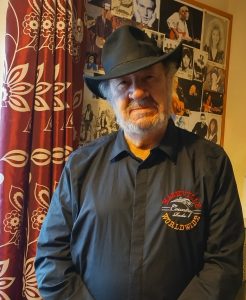 Terry presents, live on air,   'Terry Dean's World of Country Music' every Tuesday & Thursday  8 pm – 10 pm (UK time) on Nashville Worldwide Radio.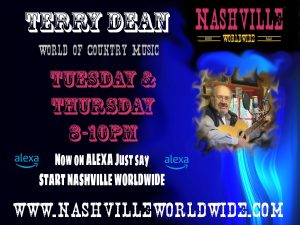 Elaine Willo.
Admin/Sales/PR.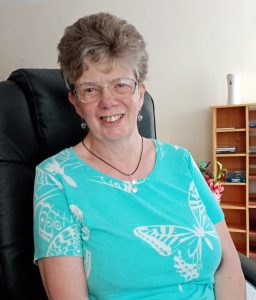 Elaine handle's all enquiries, emails, promotions and sales. She has been a staunch Country music fan for many years, but is enjoying the different genre's that are being produced by Alconbury Blue. At the moment, Elaine is learning to play the pedal Steel Guitar! Her business background includes many years in Senior Office Management.
Malcolm Hamilton
Lead Guitar/Steal Guitar/Composer/Song Writer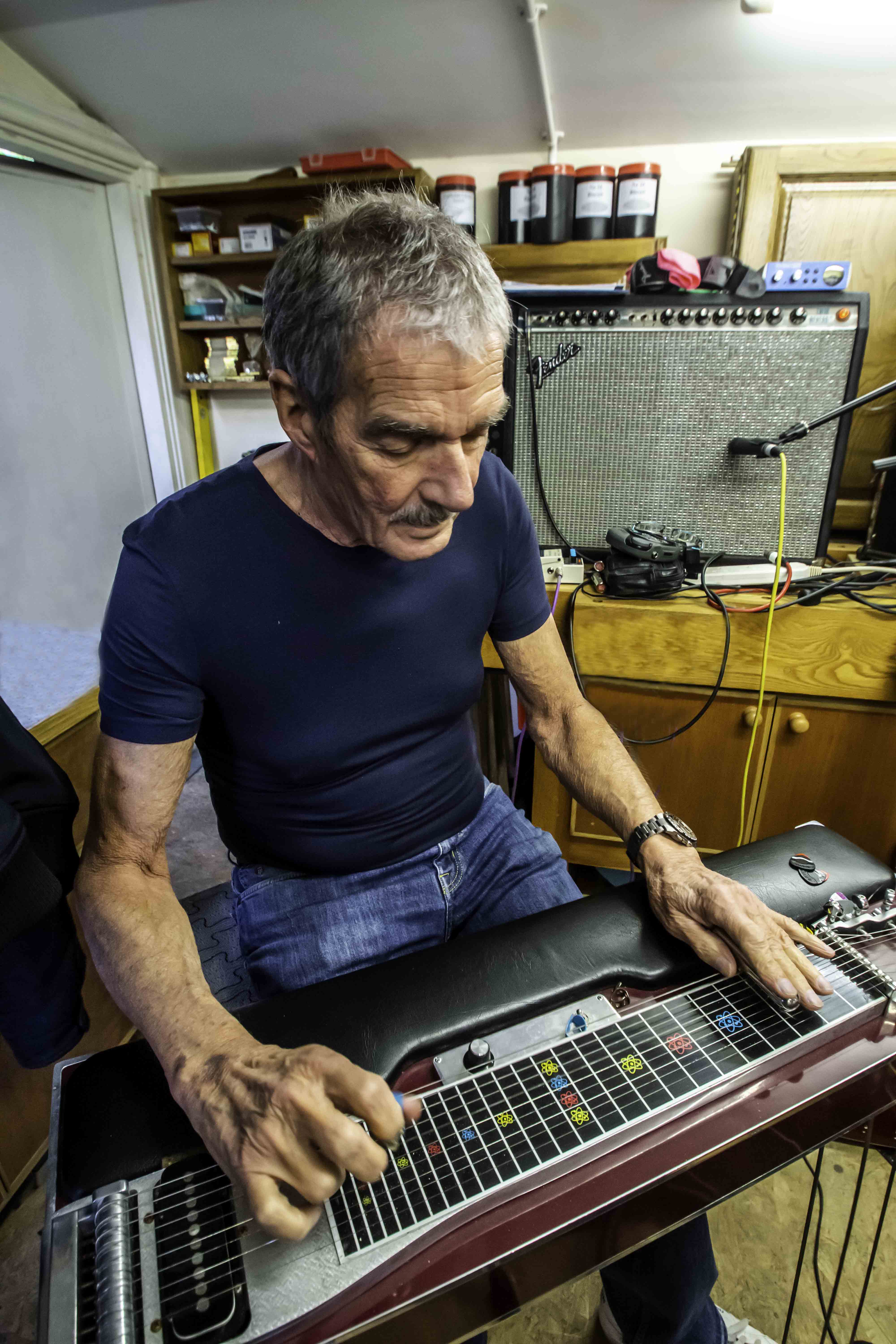 Malcolm 'Mally' Hamilton.  Very well respected Multi instrumentalist on both sides of the Atlantic. Mally, has played with some of the greats in Country Music as a session Musician and Band member, in the USA and here in the UK. If it's got strings on it, then 'Mally has probably played it! Most of the superb lead guitar tracks on 'The Album' are the  work of this extraordinary musician.
Percy Robinson.
Steel Guitar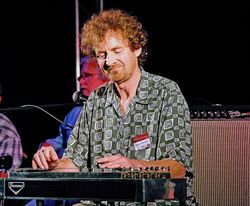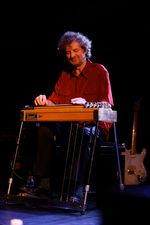 Pedal Steel Guitar on 'Shadow' & 'Brother'
Percy hails from Burt, Co Donegal and is a multi-instrumentalist, with wide  recognition as one of the Top Pedal Steel Players in Country Music today. Percy has worked with some serious 'names' in Rock, Country & Blue's including Cowboy Jack Clements, who appeared with Elvis, U2 & Johnny Cash among many others. As a respected musician, Percy has played The Steel, Guitar or Dobro in studio session's or for Album tracks for Terence Trent D'Arby, Paul Brady & Mary Black to name a few.
Percy was a member of the well known Bands  The Cotton Mill Boys & Mississippi and toured Ireland and the UK.
We are very pleased to include Percy and his amazing talent as a member of the 'Alconbury Blue' Team.
Tony Besley
Vocals/Vocal Harmony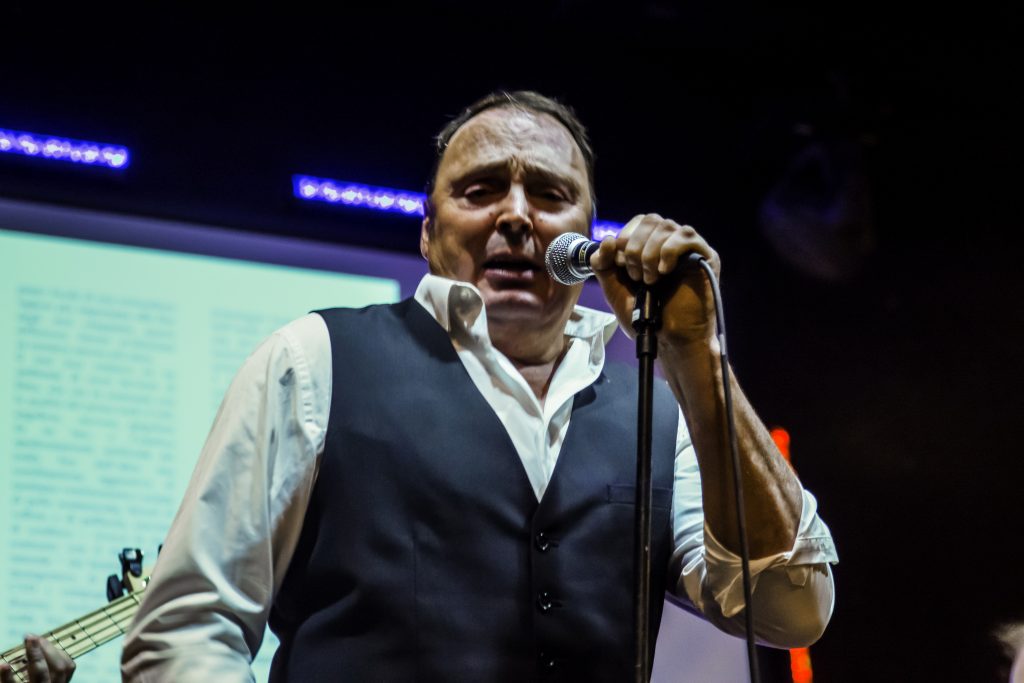 Born in Somerset Became active in the music business back in 1980 singing Rock "n" Roll and Rockabilly in clubs up and down the UK. Joined Alconbury Blue when Phil introduced him to the song 'That Girl'.
Emily Jacklin
Keyboards/Effects/ Vocal Harmony/Light Percussion/ Drums.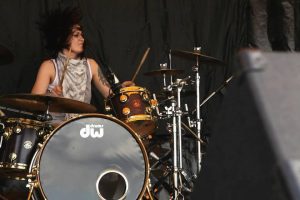 Emily features on 'Self Confess'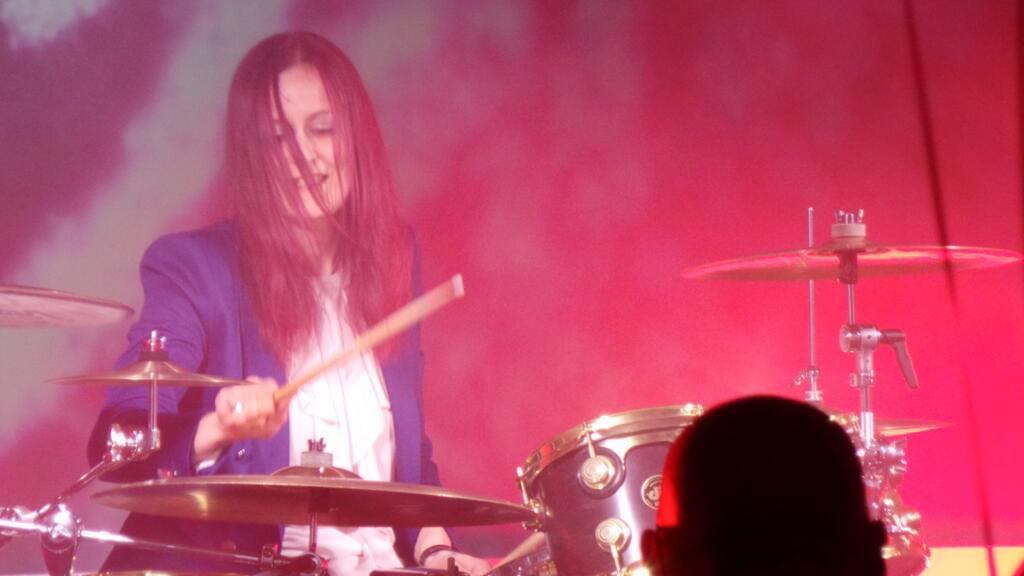 A superb Drummer with a background of Rock/Pop originals. Emily was with the brilliant 'North Wall Cosa' and 'The SuperNormals'
Emily plays the Keyboards/Synth and Percussion on 'Self Confess'
Jessica Gibson.
Guitar/Vocals/Vocal Harmony and Studio Technician.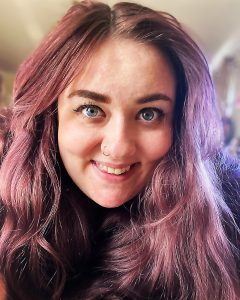 Jess has a very strong passion for  music of all genres and teaches music in a 'special needs' school. Apart from being an accomplished guitarist, Jess has a Grade 7 in Musical Theatre singing. Jess will soon start her  training as a musical therapist
Marie Birkitt
Vocal Harmony/ Production Assistant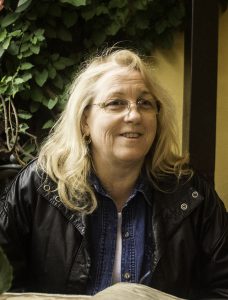 Lloyd Jervis
Lead Vocals on 'Annie'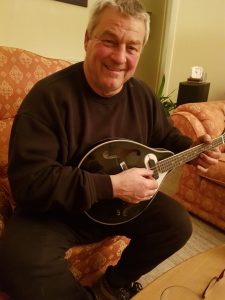 Lloyd is the Son of the late Singer/ Songwriter and British Country Music Legend, Haz Eliot.
Denny Lloyd
Guitars/ Vocal Harmony on 'Annie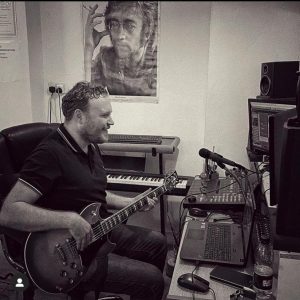 Jeff Lloyd
Guitar/Vocal Harmony on 'Annie'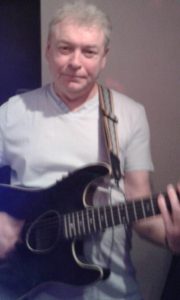 'Annie' Recorded at 'Put Out' Productions, Windsor, Bucks.
Pete Flaskett
Lead/Rhythm Guitars/ Vocal Harmony on 'Another Ballad'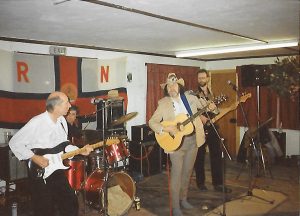 Pete Flaskett ( on the far left) & Country Shades'
What can I say about Pete ? Well Pete has played with many famous 'Name's' including Emile Ford. I was fortunate enough to have Pete in a couple of my Bands, but he is probably best known for the awesome rock 'n roll group, 'The Rocking Shades' or 'Shades' A brilliant guitarist and a really gentle, nice Man & friend. Pete still gigs, but most of his time is devoted to teaching the guitar to students, eager to play the guitar like their idol!
Steve Turner
Lead/Rhythm Guitars/ Vocal Harmony  on 'Another Ballad'
Murray 'Mo' Clarke
Lead/Rhythm Guitars on 'Another Ballad'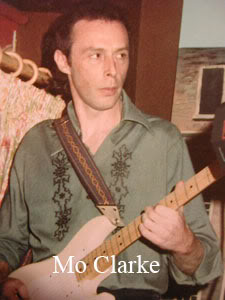 'Mo' was an exceptional Lead Guitarist and Rock/Blues Singer in his own right. 'Mo's unique style, when playing a 'Foot Tapper' guitar, gained him loads of fans!
R.I.P  'Mo' We had Four  great years together and shared many Stages. Always a pleasure to work with you. 'Deano'
Mick Colley
Singer/Songwriter. Rhythm Guitar/ Vocal Harmony  on 'Another Ballad'
Mick and his Brothers formed the well respected and liked 'Mavericks'  Our paths crossed many, many times at gigs all over the UK. We lost touch and then Mick walked into my Shop in Cornwall looking for a guitar, we both recognised each other at the same time (after 20 Years!) Mick Joined My Band 'Country Shades' as a front line singer and I enjoyed every moment of Mick's company. Sadly again, no longer with us. R.I.P my very dear friend x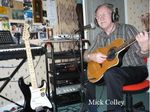 Jimmy 'Bam Bam' Collins
Drums/ Vocal Harmony on 'Another Ballad '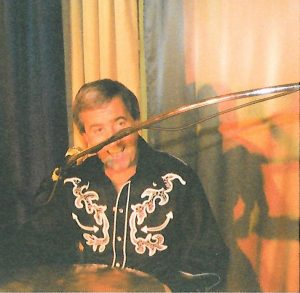 Jimmy was with 3 of my Bands and we shared the same stages for over 10 years on and off. A superb Musician, a lead singer in his own right and a great backing vocalist. Jim was my 'Rock', a great friend and still is.
Paul 'PJ' Buck
Bass/ Rhythm Guitars/ Vocal Harmony/ Keyboards/ Effects/ Producer on 'Another Ballad'
'Another Ballad' was recorded at 'PJ's Studios, Bodmin, Cornwall.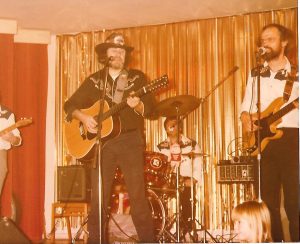 Paul  PJ' Buck  ( on the right) & Country Shades.
Paul and I were friends for over 40 years. Not only was Paul a great Musician and lead singer in his own right, he was an absolute Wizard with electronics! He could fix any amplifier or build one! Paul even built a 30 track recording studio, from a pile of electronic 'Junk' that a Record Company had dumped!
Taken too soon. R.I.P.
El imber
Pedal Steel/ Lead & Rhythm Guitars/Producer.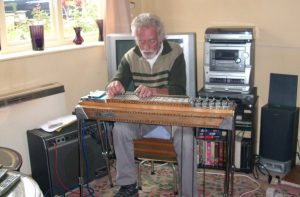 El Imber, rated as one of the top Pedal Steel Guitarists in the UK. El is a respected Session Musician and a Founder member with Terry of 'The Misty Dream Band.' El  has  appeared and worked with several top UK Country Bands & Artists throughout the UK & Europe and  has his own Recording & Publishing Company, Cottage Music Audio Productions and records on the  'Imber Records' label.
The track on 'Alconbury Blue' that El features on is' 'Winter Side of January' which was recorded at CMAP Studios in Lancashire. El plays the Pedal Steel and Solo guitar. 
Check out other original tracks by Imber -Dean on you tube. 
Haz Eliot with Feeling'
With the original recording of '12.30 Again'.  Originally written by Haz & Terry as  'Back To That Man'
L – R.  Keith Clark , Haz Eliot, Terry Dean and Brian King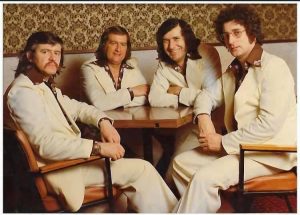 Very sadly, all three of my 'Brothers' were taken far too soon. R.I.P   'Deano' xxx